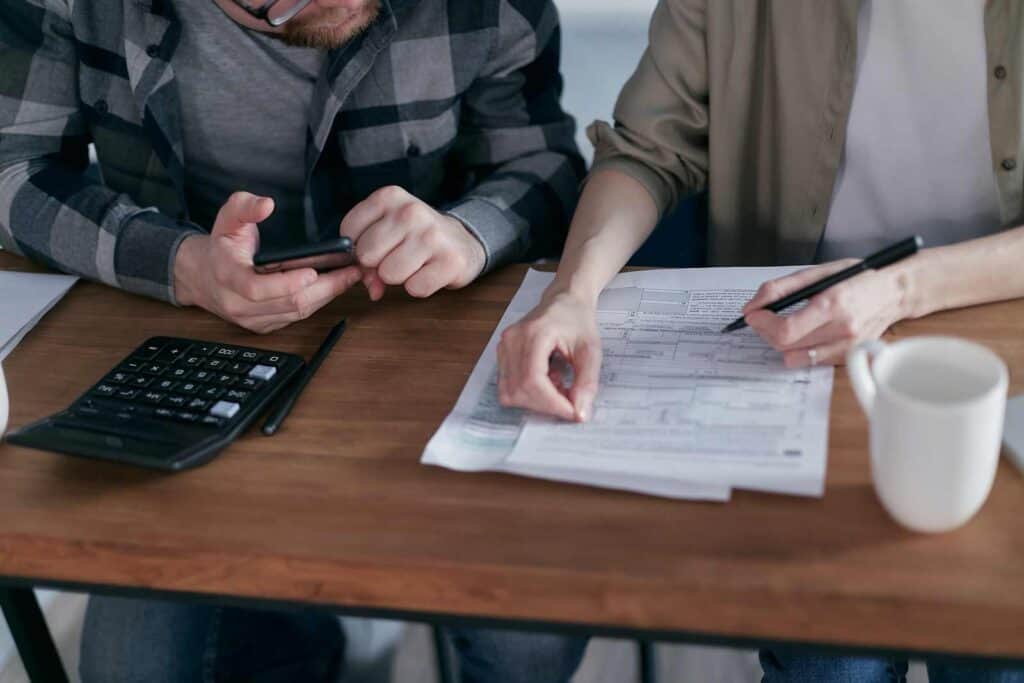 Hardly anyone expects their lives to follow a path full of worst-case scenarios. Sometimes bad things happen — even when you work hard to do your best. So, when it comes to your finances, U.S. bankruptcy law has long been set up to help you brush yourself off, move on, and try again.
How does bankruptcy work?
Bankruptcy is often viewed by people as one of two extremes: a shameful failure or a rich person's escape. Sure, there are high-profile bankruptcy filings, like that of former Texas Governor John Connally, which resulted in the auctioning off of a life-sized 19th-century statue of a patron saint. But most bankruptcy filings are simply a legal and accessible process designed to help you move toward debt relief and away from the financial stress of creditor lawsuits, collection calls, garnishment actions, and foreclosures.
There are a few key things worth knowing about how to file for bankruptcy in Texas before jumping into the specifics.
Bankruptcy is governed by federal law.

The laws that established and continue to uphold bankruptcy proceedings were

designed by Congress

as a way of giving the "honest but unfortunate debtor… a new opportunity in life and a clear field for future effort, unhampered by the pressure and discouragement of preexisting debt."

Bankruptcy is not just one process.

In fact, the U.S. Bankruptcy Code created

six different types

of bankruptcy proceedings, three of which are available to people who want to file personal bankruptcy.

Bankruptcy is a fresh start for many people.

In

2019, the courts saw

774,940 bankruptcy cases

filed. However, what that fresh start looks like varies from person to person, and that's why there are different types of bankruptcy filings.

Bankruptcy has restrictions.

Not everyone who may want to file for bankruptcy will be allowed to, or they may qualify for one type of bankruptcy but not another. Consulting with an

experienced debt management attorney

can help you determine whether bankruptcy is right for you and save you valuable time by helping you file for the correct proceeding.

Bankruptcy can be filed solo or jointly.

Even if you're married, you have the option to file alone or with your spouse. You can even both file for bankruptcy separately, even in a community property state like Texas. Every couple's individual circumstances are different, especially in a community property state, so what is good for one couple might not be best for the next.
We offer world class communication and responsiveness to all of our clients and our comprehensive approach can simplify even the most complicated of visa programs.
More Information from Farmer Law
Regardless of your income, your credit history, your job, or even your ability to manage your finances, sometimes life throws you a curveball. Unexpected circumstances can drive even the most financially-savvy person spiraling into debt that might be inescapable without help.
What are the most common forms of personal bankruptcy?
There are four kinds of bankruptcy for individuals: Chapter 7, Chapter 11, Chapter 12, and Chapter 13. Chapter 11 bankruptcy is a form of reorganization bankruptcy generally used by corporations, sole proprietors, or partnerships who want to keep their business running and generate revenue while paying back their creditors over a period of time. Chapter 12 bankruptcy is a voluntary repayment plan available to family farmers and fishermen. For this reason, we'll be focusing here on the two most common forms of personal bankruptcy.
The "Fresh Start."

Chapter 7 bankruptcy

is a form of liquidation bankruptcy. Under this plan, you are telling your creditors — the people you owe money to — that you simply can't pay them. Your assets will be sold off to pay your creditors (don't panic — more about that a bit later when we talk about exemptions), according to the bankruptcy court's ruling, and your debts are then discharged, or completely wiped out.

The "Wage Earner's Plan."

Under

Chapter 13 bankruptcy

, bankruptcy protects a debtor who is able to repay their creditors under an adjusted repayment plan. The time to complete a Chapter 13 bankruptcy is three to five years, depending on your income and ability to pay off your debts.
You should ask yourself a few questions to determine what kind of bankruptcy filing might be right for your situation:
Am I in more debt than I can handle right now?

Have I tried other options to pay off my debt?

How much debt do I have?

What type of debt do I have?

How much income do I have?

Do I struggle to meet basic monthly needs?

How will I pay for my bankruptcy costs?

What is my level of stress about my debt?
Answering these questions armed with information about the pros and cons of different types of bankruptcy can help you decide whether you should file and which type is best for you. In some cases, you may not have a choice because of eligibility requirements.
How do I qualify for Chapter 7 bankruptcy?
A federal law from 2005 applies a "means test" to determine if you can file for Chapter 7 bankruptcy to deal with your consumer debts. Remember, under this chapter, many of your debts will be discharged and likely never paid, so the government wants to make sure that only people who truly are going to be unable to pay are able to get that fresh start.
Am I in more debt than I can handle right now?

Have I tried other options to pay off my debt?

How much debt do I have?

What type of debt do I have?

How much income do I have?

Do I struggle to meet basic monthly needs?

How will I pay for my bankruptcy costs?

What is my level of stress about my debt?
The first step of the means test is simple: What's your income? If your income is below the state median income, you are eligible to petition for Chapter 7 based on this standard. The median income standards for Texas bankruptcy cases filed after May 1, 2021 include the following figures:
Household of 1: $4,412.75 monthly/$52,953.00 annually

Household of 2: $5,940.58 monthly/$71,287.00 annually

Household of 3: $6,425.83 monthly/$77,110.00 annually

Household of 4: $7,433.00 monthly/$89,196.00 annually

Household of 5: $8,183.00 monthly/$98,196.00 annually
The median income standards go up from there, and you will need to certify your income with the courts by filing a Chapter 7 Statement of Your Current Monthly Income. If you don't qualify to petition for Chapter 7 based on your income, you still might qualify if certain allowed expenses deducted from your income leaves you without enough disposable income to pay your debts. Additionally, certain military service members are exempt from the means test altogether.
Whichever type of bankruptcy you are eligible for or decide to file, it will be the bankruptcy judge who ultimately determines whether you will undergo Chapter 7 or Chapter 13 proceedings.
What's the process for filing for bankruptcy in Texas?
Once you have determined that you want to file for bankruptcy, you must first take care of a few things:
After all of this, you can start gathering the information you need so the paperwork can begin, starting with the Voluntary Petition for Individuals Filing for Bankruptcy, appropriately numbered Form 101. This and other forms make up the petition, statement of your financial situation, and other required documentation that will provide the court the following information:
A list of all your creditors and the amount you owe them

The source, amount, and frequency of all of your income

A list of all of your property, even property that will be exempt from the proceedings

A detailed list of your monthly living expenses, including food, clothing, shelter, utilities, taxes, transportation costs, medicine, childcare, and more
The timeline for bankruptcy forms filing is fairly specific, and the courts will require that you stick to them. For example, some forms must be filed at the same time of your bankruptcy filing, and others within 14 days of your initial filing (although they can be filed at the same time).
Part of what you will need to file is documentation of your property exemptions. Whether you are in Chapter 7 or Chapter 13 proceedings, certain property that you own is exempt from bankruptcy proceedings under federal laws and state laws. For a Chapter 7, that means this property won't be liquidated to pay debts.
You can choose to apply either federal or state exemptions to your bankruptcy case. Texas laws are considered fairly generous, including:
Homestead exemptions for your residence

One motor vehicle per licensed household member (or per person who relies on someone else to operate the vehicle)

Personal property exemptions that include firearms, sports equipment, home furnishings, some jewelry, animals, including some livestock, clothing, food, health savings accounts, and burial plots

Tax-exempt pensions and retirement accounts

Certain insurance benefits
For married couples filing bankruptcy jointly, Texas allows each person to claim the exemption for jointly owned property.
How can Farmer Law help you manage your debt burden?
The attorneys at Farmer Law PC understand the value of a diversified workforce and are adept at navigating every facet of immigration law. We offer comprehensive solutions for all of your labor shortages. Our team locates honest, accomplished workers to provide employers with exceptional talent from every corner of the globe.